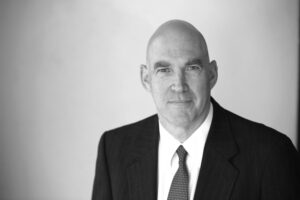 In his over 30 years of experience as an attorney in Palo Alto, working primarily in the areas of business law, employment matters, and alternative dispute resolution, Jeff Miller has always worked to partner with his clients so that they can resolve their legal matters in an efficient and straightforward way.
Jeff's approach to handling a legal matter is simple.  He believes that a successful outcome requires not only his education, skill, and expertise an an attorney, but also a close, collegial working relationship with you, the client.  Jeff sees his role as supplying complete and accurate legal information so that you can make informed, knowledgeable choices about how to proceed.
What to Expect at Your First Meeting
When you meet with Jeff for the first time, he will take some time to become acquainted with the principals in the business to ascertain their goals and understand the approaches that make them most comfortable. Through this process, he can attempt to quickly and efficiently identify the key issues facing the business, and structure cost effective strategies and solutions to address those issues.
For more information about how Jeff can help you with your business needs, call (650) 321-0410 or email [email protected].
Contact Us
We will do our best to respond to your inquiry within one business day.